Equipment Supplied by GNISEC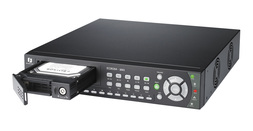 Removable hard drive allows quick field replacement.
When we design a CCTV system, we always consider:

The system must be user friendly with the local and remote operations. A complicated CCTV system can be a huge burden for the loss prevention department.
The system must provide a superior quality image. The goal of installing a CCTV system is to provide visual evidence, therefore we want to always work to provide the best image quality.
The system must be physically suited for it's environment. A properly selected and installed DVR will run for years with very little issues. But an improper installation in a harsh environment can cause unnecessary service issues.
The DVR must be compatible with the network. Most corporate LAN's have trouble supporting a streaming video. So we have developed many tools to allow a useable remote video program over the slowest network environments.
---
---
Highest Resolution CCTV Systems Available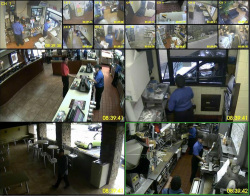 McDonald's Restaurant captured on a "Hybrid" DVR
GNISEC has pioneered the implementation of High Definition CCTV for use in retail environments. We work directly with manufacturers to bring pricing and performance to a level that makes sense for real world applications. There is no need for anyone to have less than High Definition video on their security system. We supply the very latest analog 960H cameras and recorders as well.

We offer two technologies to deliver high resolution video.

1) IP camera and NVR based systems or
2) HDcctv - High Definition video over Coax cable.

---
---
HDcctv - blue ray quality video over coax cable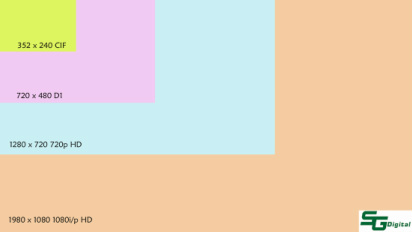 Traditional CCTV systems send Composite Video down a coax cable to a DVR where it is digitized and recorded. The limits of the technology allow only 413 lines of resolution to be realized. (yellow and magenta on the chart)

HDcctv allows us to use the same coax cable and send full broadcast quality video (1080P) to the recorder, where it is captured and stored. The best part is that these new HDcctv systems from GNISEC are nearly the same price as the old analog format. Plus in a system upgrade, we can typically use your existing coax cable, saving the cost of a rewire.

---
---
IP based systems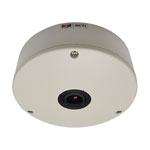 We are dealers for most of the major IP CCTV manufacturers, including Milestone, March Networks, Acti and many more. We can design and install the perfect IP systems for your applications, from a restaurant to a college campus, any size system is possible.

---
---
Manuals and cutsheet downloads: